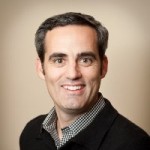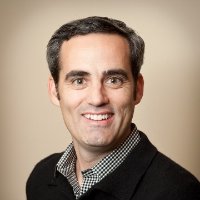 Andrew Venamore
Mach 1, Inc.
An experienced Chicagoland operator in the construction industry. With 16 years of experience in both the public and private realm, Andrew has been responsible for 3,750 residential & commercial permits (valued at over $392MM) in over 200 different Chicagoland communities. Following 12 years at Airoom, LLC. as Director of Operations, he completely understands the necessary processes required to move a project from sale to construction.
Mach 1, Inc.
Andrew Venamore and Mach 1 also utilize the following companies in its process of Project Development:

Matthias A. Jans, Jr.
Matthias Jans Architect
For over 30 years, Owner and President of Matthias Jans Architect, an Illinois corporation licensed to practice architecture with multi-state experience in Office, Industrial, Warehouse, Retail, Restaurant, Single/Multi-Family Custom/Production Residential projects.
Expert in Client Coordination, Conceptual Design, Design Development, Construction Documents, Specifications, Construction Administration, and Construction Management. Also performed as expert witness.
Featured in articles in the Daily Herald, Chicago Tribune, Sun Times, Pioneer Press and other local newspapers. Former monthly columnist for Builder Architect magazine.
Projects designed by the firm have been published in Professional Builder, Builder, Remodeling Magazine, The Outsider, Form & Function, Window & Door Specifier as well as numerous other local newspapers.
Numerous projects awards for design excellence.
Mach 1, Inc.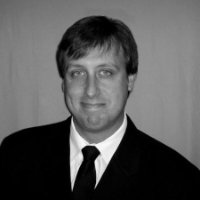 Matthew Kustusch
MKA Architectural Design Group
MKA Architectural Design Group, LLC specializes in the collaboration of designers and contractors necessary to successfully execute each individual architectural project. Be it high end residential, commercial or industrial, MKA selects specific team members that will remain focused on meeting a client's goals.
Mach 1, Inc.

Dick Smith
Richard Carl Smith & Associates
Mach 1, Inc.

Central Survey
6514 N. Caldwell, Chicago, IL 60646
Serving the Chicagoland area for over 85 years…Performing Land, Topographic, ALTA/ACSM and Condominium Surveys for Residential, Commercial and Industrial Properties.
Mach 1, Inc.

Bono Consulting Civil Engineers
1018 Busse Highway, Park Ridge, IL 60068
Bono Consulting Civil Engineers is a Professional Engineering firm licensed in the States of Illinois, Indiana, Iowa, & Wisconsin. Founded in 1997 and they specialize in preparing the site engineering plans and performing construction oversight for property improvements. They have successfully completed over 4500 projects for land developers, property managers, industrial facilities, schools, churches, park districts, architects, contractors and home owners. They specialize in preparing simple drawings for complex projects.
Mach 1, Inc.

Stuart K. Jacobson & Associates, Ltd.
400 Skokie Blvd., Northbrook, IL, 60062
Founded in 1973, Stuart K. Jacobson & Associates, Ltd. services range from determining causes of failure, evaluating the scope of damage, and computing the costs of repair to reconstruction monitoring and rework/restoration analyses.
Mach 1, Inc.